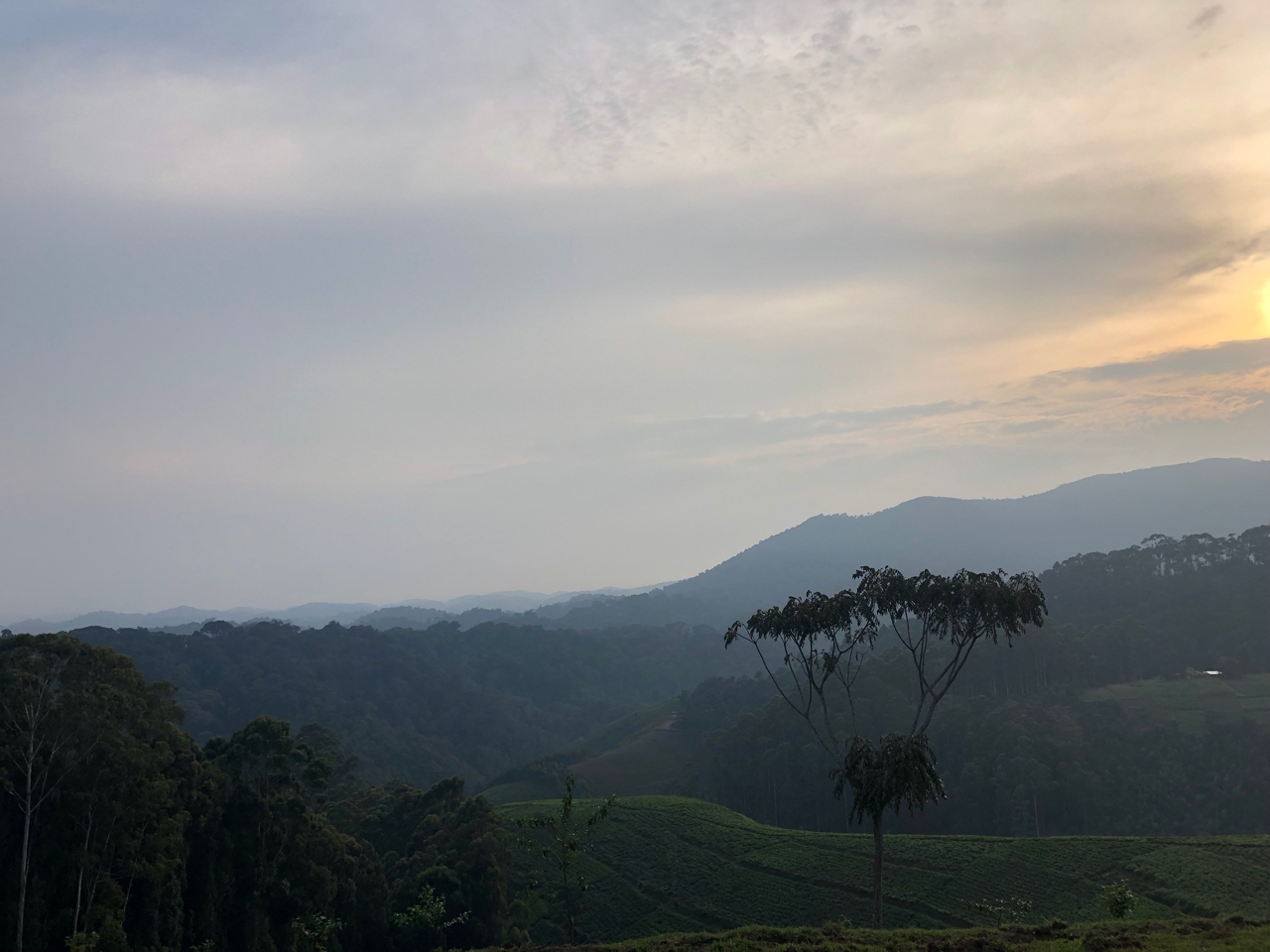 Nyungwe National Park is the largest remaining tract of forest in Rwanda covering more than 1,000 square kilometers of dense Afromontane forests, grasslands, and wetlands. The area is teeming with biodiversity, including 13 primate species, 248 species of orchids, and over 300 bird species. With only a few trails and bisected by rivers, the spectacular mountainous topography is remote and challenging to access. Like many regions of the world, habitat loss and fragmentation through activities such as mining, fires caused by honey collection, logging, hunting, and agriculture, pose a significant threat to biodiversity. The amount of intact forest in Nyungwe National Park has steadily reduced due to human encroachment and the forests surrounding the park have disappeared almost entirely. Nyungwe's law enforcement rangers are critical to the long-term sustainability of the protected area.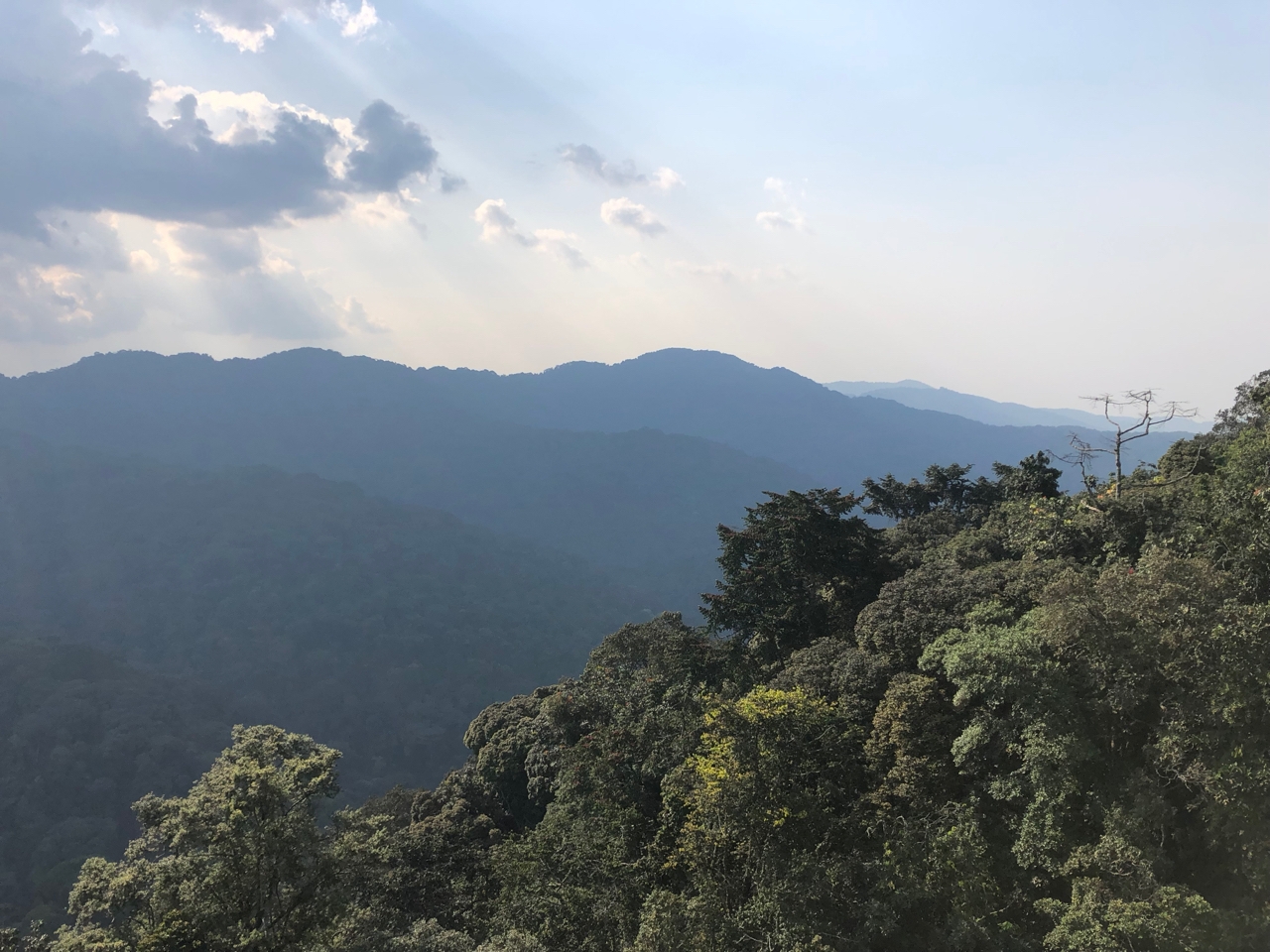 THE GOAL
In 2019, Bat Conservation International (BCI), in partnership with the Rwanda Wildlife Conservation Association and supported by the Rwandan Development Board (RDB) led an expedition to Nyungwe National Park to search for the critically endangered Hill's Horseshoe Bat (Rhinolophus hilli), which has not been seen since 1981. Basic knowledge about the species, such as where it roosts, population status, foraging habitat and behaviour, and whether it can persist in degraded forests is lacking. Based on what is known about closely related species, it is thought to be a cave-dwelling bat that roosts in small colonies in forests. Hill's Horseshoe Bat is believed to be severely threatened with extinction due to its limited geographic distribution, small population size, disturbance at caves and the degradation and loss of forest habitat in the Albertine Rift region. Caves within the boundaries of Nyungwe National Park may contain the last remaining populations of Hill's horseshoe bat. Nyungwe National Park offers a unique opportunity to rediscover this species and provide protective measures to save the bat from global extinction.
BCI worked closely with the Nyungwe National Park Staff to organise the expedition and ensure data from the survey help monitoring and management of park wildlife. On their first night in Rwanda they got lucky in an unexpected way. They had set up nets to target Hill's Horseshoe Bats, but instead of catching that rare bat, they caught another—the Damara Woolly Bat (Kerivoula argentata)—which had never been caught in Rwanda before!
THE ROLE OF ACOUSTIC MONITORING IN DETECTING RARE SPECIES
After the capture of the Damara Woolly Bat, the BCI-led team of researchers were able to record the newly confirmed bat's echolocation call, which means they can now detect it by sound without needing to catch it again. They used a Wildlife Acoustics Song Meter SM4BAT FS Ultrasonic Recorder to capture the call to analyse its characteristics. The ease of use and durability of the SM4 BAT presented the BCI team with another option to search for the elusive Hill's Horseshoe Bat.
The park rangers protecting Nyungwe patrol the National Park on foot, accessing many of the remote regions that might be hiding Hill's Horseshoe Bat. Their familiarity with the Park, expertise in navigating the terrain, and regular patrols provided an opportunity for unique partnership with BCI and RWCA. Working with BCI, Nyungwe Rangers are deploying detectors at remote locations as part of their routine patrols to record bat calls across the National Park. With any luck they will be able to detect calls that can indicate the presence of Hills Horseshoe Bats and capture the bat biodiversity of Nyungwe in between BCI led research expeditions. This enables BCI to work with partners to perform targeted capture surveys to increase their chances of rediscovering this elusive species.
Using the SM4BAT to search for Hill's Horseshoe Bats in the remote regions of Africa has been a pivotal strategy for BCI. Using acoustic monitoring to search the cloud forests for signs of these rare species prior to deploying field teams has improved the efficiency and efficacy of this important work.
ADVICE FOR RECORDING AND TRACKING BATS
Recording and tracking bats with acoustic equipment can be a less intrusive and less resource-intensive way to monitor bats, particularly from a distance. Not only can the equipment be used to record and identify bats, but it can also be stationed in remote locations for long periods of time in relatively harsh conditions (for example, wind, rain and high humidity).
WHY IT WORKS
Sherwood Snyder, director of product management at Wildlife Acoustics, says it would be "excruciatingly expensive" and time-consuming for bat biologists to do that level of work every day across multiple locations. "It would take an army of bat biologists to match that," Snyder says. Instead, the equipment frees up researchers to focus on the most important work at hand, and it also allows them to monitor from a distance, which is especially helpful during a pandemic.
"Twenty years ago, this just wouldn't have been possible," says BCI Director of Endangered Species Interventions Dr. Jon Flanders. "The equipment was far too expensive, far too heavy; you weren't able to stick it out for days on end. Whereas now, it's waterproof, it's robust, it's really easy to use. So, the rangers are able to stick it in their backpack and take it on part of their normal duties."