Hi, I'm Florencia Sangermano. I'm a recipient of Wildlife Acoustic Grant Q1-2019 and Iâm going to be sharing some of my research experiences as a guest blogger.
I'm a geographer and my research involves the use of information derived from satellites to assess and monitor the state and condition of ecosystems.
Because satellites collect data over large areas with a high temporal frequency, information from satellites is essential for monitoring ecosystem changes. My work on the impact of land change on biodiversity relies on models of deforestation scenarios and on the characterization of biodiversity to identify impacts.
Project Background
My project aims to understand how vegetation productivity measured from satellite remote sensing is related to landscape acoustics in a core forest and across landscapes with multiple anthropogenic activities. Since I had previous experience working in Bolivia, assessing deforestation and its impacts on biodiversity through spatial technologies, I proposed to carry out the project within the Rurrenabaque region, particularly within the Pilon Lajas National Park and Indigenous territory.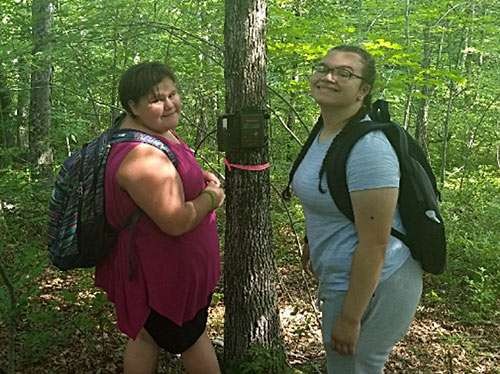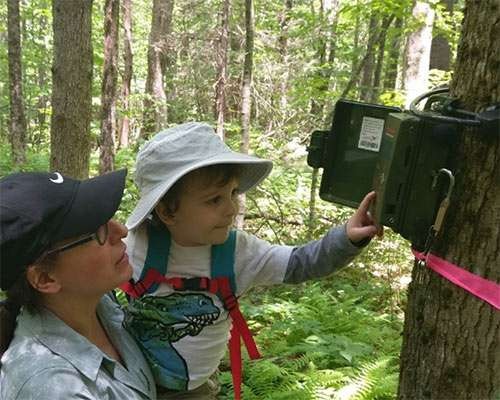 While biodiversity surveys are in many cases observation-based and do not require leaving (or taking) anything from the study site, acoustic recorders are left in the study area for several days and thus permits are required. Since my previous work in Bolivia did not require permits, I was unaware of the hurdles of getting permits approved as a foreign researcher.
Encountering Obstacles
At the National Parks Service website (Servicio Nacional de Areas Protegidas), no information on permits was available. Moreover, the listed contact phone number was missing digits, and the email sent to the contact email address was never answered. After digging online, I found a contact phone number that worked, my call was transferred through several offices (I'm glad Iâm fluent in Spanish!), and left on hold for too long until the call was disconnected.
After multiple online searches, I got the required forms through a scientist that works in the area. However, the information I received with the forms was disappointing, as they stated that permits can take "months to a year" to get approved, and since the area of the project is also an indigenous territory, it would require extra permits from the community which implies hunting for new permits.
Unfortunately, this means that the Bolivia case study is stalled for the moment until we figure out permits.
Finding a Back Up Plan
Since we didn't want to miss the field season window, and the objectives of the work (to link acoustic indices with changes in ecosystem structure measured through satellite observations) are somewhat independent of study area, the study region was changed to central Massachusetts.
The project is now focused on forested areas primarily within Massachusetts Audubon Wildlife Sanctuaries. The spatial arrangement of sanctuaries within Central Massachusetts allows for capturing the variability of forest connectivity and contrasting land uses. Some sites are patches of relatively contiguous forested areas with little surrounding human activities, some are surrounded by agriculture and low-density residential areas, and others are forested sites surrounded by high density urban areas. We are currently sampling 10 Mass Audubon sites and 1 Municipal Conservation Area in Worcester county.
Getting the research permits to work in these sites was fortunately a fast and easy process. Forms were obtained within hours of requesting them through email, and both contacts at the municipal site and Mass Audubon were extremely helpful answering questions. The research permit forms were simple, requiring only a description of the project and activities, a timeframe for the project, and a map of sampling sites. The most difficult information to obtain, particularly if working independently, is a certificate of appropriate insurance coverage. As a researcher at an academic institution, I had the required coverage, so this was not an issue. After submitting the forms, the permits were received within days and we were able to start collecting our acoustic samples even earlier than anticipated.
The Silver Lining
Working in Massachusetts not only had the advantage of a fast-permitting process, but also allowed exposing the younger generation of scientists to soundscape ecology. Though a partnership with Girls Inc Worcester, I had some extra help in the field.
Also, it is a relatively short commute back to the lab when cable locks fail⦠but that is for another blog...