The COVID-19 pandemic has changed the entire world. It has probably shaken up your plans in many ways, and it has certainly affected the way we do business.
If there is any silver lining for us, though, it is that social distancing has unexpectedly brought us closer to you, our customers, than ever. In a recent training session with 10 participants, we had 5 continents represented and overall we have had participants from 31 countries – that is a rare level of geographic diversity for us to experience at one time, even with the 50+ conferences we attend each year!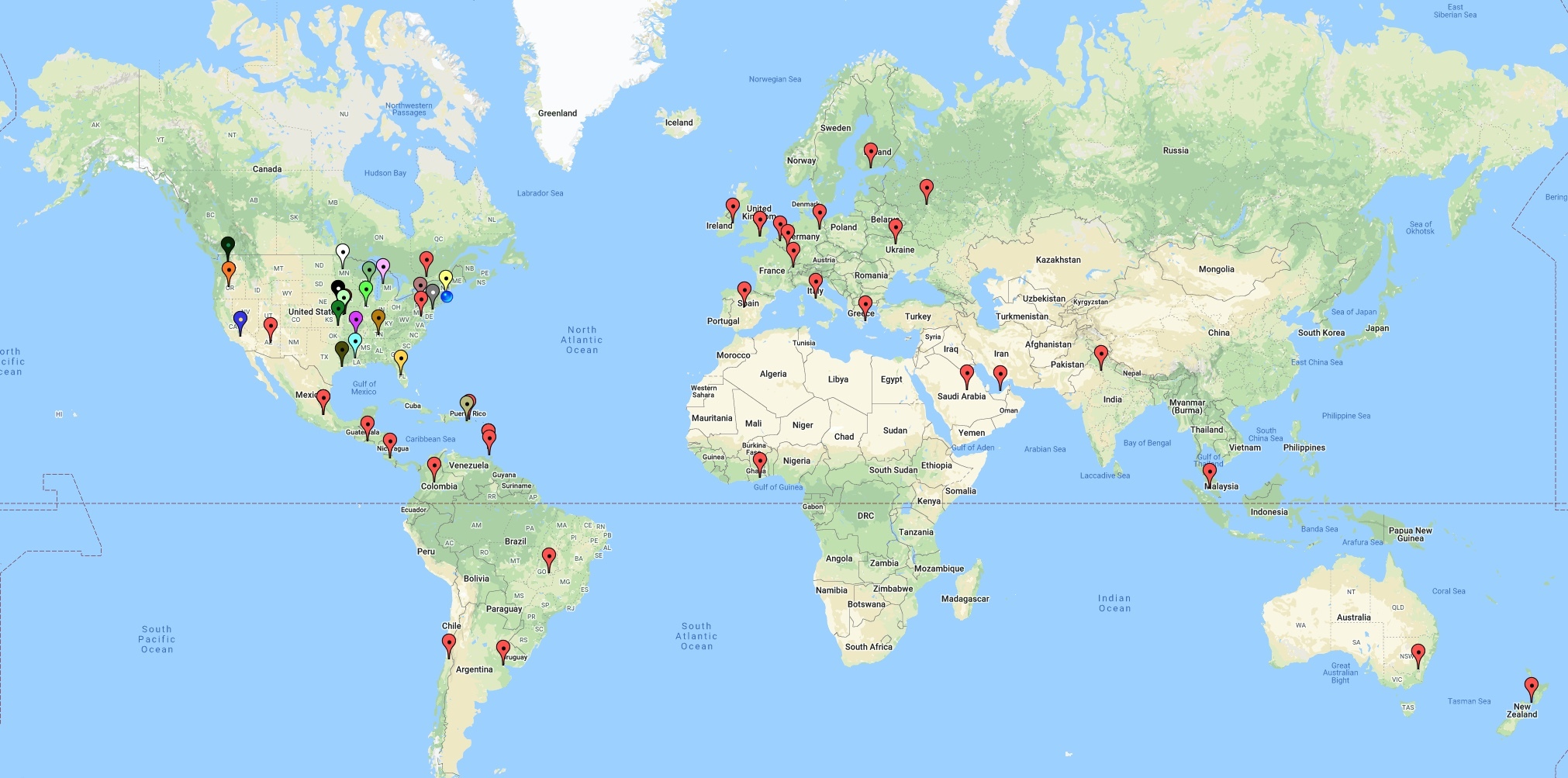 If you are home-bound and want to join in, we have plenty of ways for you to learn with us online:
Virtual Training Courses
From Cluster Analysis for Owls to UK Bat Species ID... and more. Learn from us in an interactive setting for free. Browse our offerings here. More courses are added approximately every 2 weeks. Join our mailing list to get notified as soon as registration opens.
Drop-In sessions
Have a specific question? Need Help? Just want to chat? We offer a weekly drop-in session with Wildlife Acoustics staff every Friday, from 10:00-11:30am Eastern US Time.
Zoom-side Chats
Our experts are here for you in a whole new way. We've already hosted a "Ask Me Anything" session with our President and CEO, Ian Agranat, and we have one coming soon with our Director of Products, Sherwood Snyder. Ever wondered why a product was designed a certain way? Sign up for our next session to ask.
Kaleidoscope Connect
With a growing community of more than 500 Kaleidoscope users from around the world, Kaleidoscope Connect is a place to interact with fellow users and share knowledge. Ask others about helpful software workflows, share settings on how to find a particular species, get research design inspiration, and more. Plus, our product specialist, Dave, shares weekly video tips on using Kaleidoscope software. Join here.
Library of training videos
If you can't make it to one of our live sessions, you can still browse our library of training videos on-demand on our website and our YouTube channel. We are always adding to our library of reference and training videos so you can watch and learn, whenever and wherever you like.
And if you are still out in the field, our support and sales teams are here for you as always.
Stay well, and we hope to connect with you in new and better ways.
-The Wildlife Acoustics Team